The final call for a demonstration in Abidjan December 29th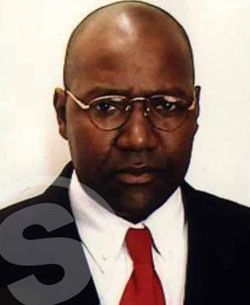 B. LUC BANEMECK STRATEGIST CONSULTANT
An advice from in house Analyst Mr B. Luc Banemeck concerning the appeal for a demonstration of all Africans around the world announced by General Charles Ble Goude youth leader and supporter of African full independence of all African countries in relation with Ivory Coast post-election crisis.

Afrohistorama: You are an international consultant on issues of strategy and our in house analyst, what can you tells us about the historic event as it prepares to Abidjan?

B. Luc Banemeck: What will be tomorrow at Abidjan as you rightly said is a historic event not only for Cote d'Ivoire and the rest of Africa but worldwide.
This is a historic event because it might be in Abidjan and around the world more than 10 millions demonstrators, just that number by itself is historic. Because we must not forget that we have not yet embraced the notion of mass protest as one man. Here is the first point.
The second point is the message that this gathering will be issued in Africa and worldwide. Do not forget that most people who will attend are young people, representing almost 60% of the African population. The future Africa.

Afrohistorama: According to you what message will it send to Africa and the world, and what might be the consequences of that message on international politics?

B. Luc Banemeck: The message that will be sent to the world is: We Africans, young, old, CHILDREN HAS SUFFERED AND CONTINUE TO SUFFER BECAUSE OF OUR POLITICAL ELITES nerdy dumb. WE SAY STOP THE LOOTING OF OUR RESOURCES AND WE MOSTLY RECALLING YESTERDAY GENECOCIDE THAT TOOK PLACE IN RWANDA, TODAY IVORY COAST IS AT THE EDGE OF THE EXPLOSION THAT MAY LEAD TO THE SAME ATROCITIES.
WHEN WE SAY STOP TO OUR INCAPABLE ELITES THAT CAN NOT GIVE US JOBS, BUILD OUR FUTURE AND WE ARE READY TO FIGHT IF NEEDED IF WE ARE ATTACKED BY ANY KNOWN OR UNDERCOVER INVADERS.
That is the message that will be send worldwide. Of course this message will be decrypted by the offices of the international community of interests scrambled by their relay on the continent in the world I mean the TV and Radio Hoax their service of intoxication. But it remains a fact: Africa is standing and nothing can set him back again.
Laurent Gbagbo, Charles Ble Goude, have pointed to the essential evil of Africa may be consciously or unconsciously. What I wish is that the met that historic appointment.
Internationally, such a message is very sobering to serve and dumb elites who lead us and their support. Now they will know we are not afraid and are ready to defend Africa by all means necessary. This message will re-qualified GEOPOLITOQUE RELATIONAL among countries IN THE WORLD.
Do not forget that Africa is the global supply, has more than 70% of strategic mineral resources and has more than 1 billion people. Economy if there were no defects to the head of our statesleaders Africa would be leading economic power, military, cultural.

Afrohistorama: What can you say to all those who go to the gathering of African people in Abidjan?

B. Luc Banemeck: Already I tell them I would like to be there too to join this historic moment of the independence of the continent, but because of distance, I will be with them with all my heart and shares the same aspirations.
I will use the image of a fruit suspended on a fruit tree. Because in Africa all part from nature:
In 1960 occurred a fruit called independences of our countries, especially French speaking countries, this fruit was picked by UM Nyobe, Modibo Keita, Boganda Lumumba Jommo Kenyatta Kwameh Nkrumah, Amilcar Cabral, Frantz Fanon, Malcolm X etc.
At this gathering the fruit still suspended. Our countries remain in a neocolonial state since 50 years. Today we barely back into slavery.
I told them this, when a fruit is hanging on a tree, there are two ways to pick it off.
The first way is to shake heavily or cut the tree. This method has an advantage, it is radical and the result is fast, but its cost is very high.
The second method is to sit next to the tree trunk and wait until the fruit falls. This method has an advantage it is not expensive, however it is very long and carries the risk of never seeing the fruit.
I mean, through this example from nature.
Today every African must choose his camp with the Ivorian crisis.
Being an actor, active for a permanent change to build Africa's future or become liabilities and agent of collaboration with occult forces that undermine Africa and destroy the future of Africa.
You have to choose now.

Afrohistorama: You have to choose now.
TO BE CONTINUE...
Pour être informé des derniers articles, inscrivez vous :